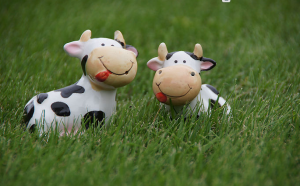 Je maakt het klaar in: 35 minuten + 20 minuten oventijd
Dit heb je nodig voor: 5 grote of 10 kleine loempia's
Als groenten is er veel meer mogelijk dan wij benoemd hebben. Denk aan witte of chinese kool, champignons of taugé. Ongeveer 400 gr aan groenten is voldoende.
1 pak filodeeg (ontdooid)
1 ui
1 winterwordtel
1 prei
1 rode paprika
1/4 stukje peper
1 teentje knoflook
75 gr rijstmie
1 thl kurkuma
olie
zout naar smaak
Zo maak je het:
Kook de rijstmie volgens de aanwijzingen op de verpakking en spoel het af met koud water. Laat de mie uitlekken in een zeef.
Pel de knoflook en de ui en snipper deze fijn.
Rasp de wortel fijn. Was en snijd de prei in ringetjes en de paprika in reepjes. Snijd de kip in smalle reepjes.
Verwarm de oven voor op 180 graden.
Verhit de olie in de pan en bak de kip met wat zout, kurkuma, knoflook en peper kort. Voeg de ui en wortel toe en wok dit 1 minuut en voeg de prei en paprika toe en wok het geheel nog een minuut. Maak de loempiavulling op smaak met eventueel nog wat zout. Laat het een beetje afkoelen. Schep de rijstmie er doorheen.
Haal de filovellen los en leg er een op de snijplank. Bestrijk deze met een beetje water en leg een tweede vel erop. Bestrijk ook dit weer met water. Schep nu een portie loempiavulling in het midden, 3 cm vanaf de boven en onderkant. Vouw deze kanten op het mengsel. Vouw nu de beide zijkanten naar het midden zodat ze elkaar ruim overlappen. Keer ze om en leg ze op de bakplaat en bestrijk ze nogmaals met een beetje water.
Bak de loempia's goudbruin in 20 minuten.